Weekend Workshops
Come join practicing teachers as they share techniques and strategies that work in their classrooms.
The Bay Area Writing Project is excited to provide high quality professional development opportunities at an affordable price for teachers throughout the Bay Area, led by practicing teachers who share techniques and strategies that work in their classrooms. This workshop series is perfect for teachers, administrators, coaches, coordinators, student teachers or anyone interested in the teaching of writing.
Really succinct - not too much information and it was really helpful to have it framed with a real classroom example

8th Grade Humanities Teacher
October 28, 2023: Writing & Ethnic Studies Across the Disciplines
Remote Session
Writing has never been the exclusive domain of English teachers. Teachers of all subjects have the potential to not only offer students space to make sense of ideas, but also to build comfort with the kinds of writing that exist in different disciplines. These workshops will focus on routines, strategies and tools for understanding content and developing composition skills. In some workshops, participants will consider how to apply an Ethnic Studies lens to writing instruction and assignments.
Please consider joining our newsletter email list to hear about other upcoming programs and events. 
Schedule:
Zoom Link Open: 9:25 am
Opening Remarks: 9:30 am
Session 1: 9:45 am - 11:00 am
Break: 11:00 am - 11:10 am
Session 2: 11:15 am - 12:30 pm
Registration:
$25.00 Register for Writing & Ethnic Studies Across the Disciplines (October 28, 2023) REMOTE Offering
$80.00 Register for the Weekend Workshop Series (4 sessions)
Discounts:
--  Groups of 3 or more get a 20% discount (must register at the same time and the discount automatically deducted during check out)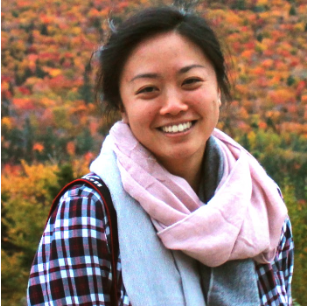 Session 1: "What is your idea?": Collectivist Writing with Multilingual Learners
This workshop will demo a collaborative strategy (read: a culturally responsive strategy) to support all students with English language development and writing through the lens of an ethnic studies lesson. Using this strategy, students can articulate, deepen, clarify, and rehearse their thinking while collectively producing stronger writing. Workshop participants will have an opportunity to engage in the strategy, analyze student work/videos, and examine how collaborative effort not only can collectively fortify student discussion and writing, but also is a culturally responsive practice.
Vivian Yen (ISI 2023) is entering her 6th year teaching 4th/5th grade at Bridges Academy in East Oakland. She is a returned Peace Corps Volunteer (South Africa) and a proud Taiwanese American. When not teaching and committee-ing, Vivian enjoys running, eating astounding amounts of food, and relaxing.
Session 1: Making the Setting Real
In this workshop, we will explore how teachers can use Google Street View to support students with writing about places and examining geographic inequalities. Whether students are reading and writing about far off places or their own neighborhood, investigating landscapes using Google Maps can help inspire their writing and spark critical thinking about the legacies of colonialism that are embedded in urban and rural spaces around the world. Through analyzing locations from the memoir Born a Crime by Trevor Noah, we will also discuss how to pair Google Maps with textual analysis of nonfiction texts or fictional texts based on real places. This workshop is most appropriate for English and social science teachers at the middle school and high school level.
Molly Montgomery is a writer and high school English teacher based in the San Francisco Bay Area. Her work has been featured in several publications, including X-R-A-Y, Sinking City, The Wondrous Real Mag, and McSweeney's Internet Tendency. She was a recipient of the 2022 Jack Hazard Fellowship for creative writers who teach high school.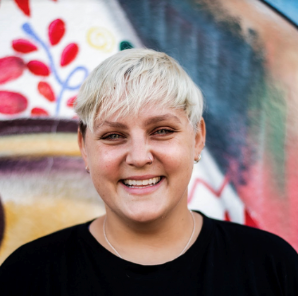 Session 2: Author Moves: An Avenue to Critical Analysis 
In our effort to support students, teachers regularly scaffold student thinking to ensure access to tasks. Specifically in regard to critical thinking, we provide students with various tools that help them organize information so that they are prepared to interact with a topic, either through discussion or writing. At times, these tools become a barrier to students thinking deeply about the interconnection between various concepts, ideas, and realities. In this session, we will discuss how best to develop the skill of analysis and how to provide students with complex organizational tools that increase access to (not limit) multiple layers of thought. We will interact with thinking maps, a tool that provides variety in organizational structures, as a means of inserting creative and critical thinking into analytical work.
Rachel Talasko has been in the classroom for over a decade serving students from ages five to 25. Throughout her time in the classroom, the exploration of justice through storytelling and deep analytical work has remained at the core of her pedagogy and personal learning. She currently works with high school seniors in the Fruitvale neighborhood of Oakland, teaching college writing and dual-enrollment sociology through Laney College.
Session 2: Using Inference-Based Thought Organizers for Empathy-Building
In this workshop, participants will explore thinking scaffolds to support empathy and perspective-taking in a historical fiction text. They will use a discussion protocol for furthering elaboration skills and building community and close with RAFT letter writing to build deeper emotional understanding and identification with the protagonist.
Madeleine Apol is a 7th year teacher at Edna Brewer Middle School in Oakland, California. She has taught both 7th and 8th grade English and, for the past two years, Designated ELD as well. She loves the creativity teaching brings out in her and with her students. She prioritizes lots of collaboration and discussion in the classroom to negotiate the meaning of texts together. Her passion lies in writing and facilitating activities that leave students feeling more confident in their abilities as writers and oral storytellers. She is a life-long learner from her students and from other educators and happy to be a part of the BAWP community.