The Bay Area Writing Project (BAWP) is an organization made up of BAWP Teacher Consultants.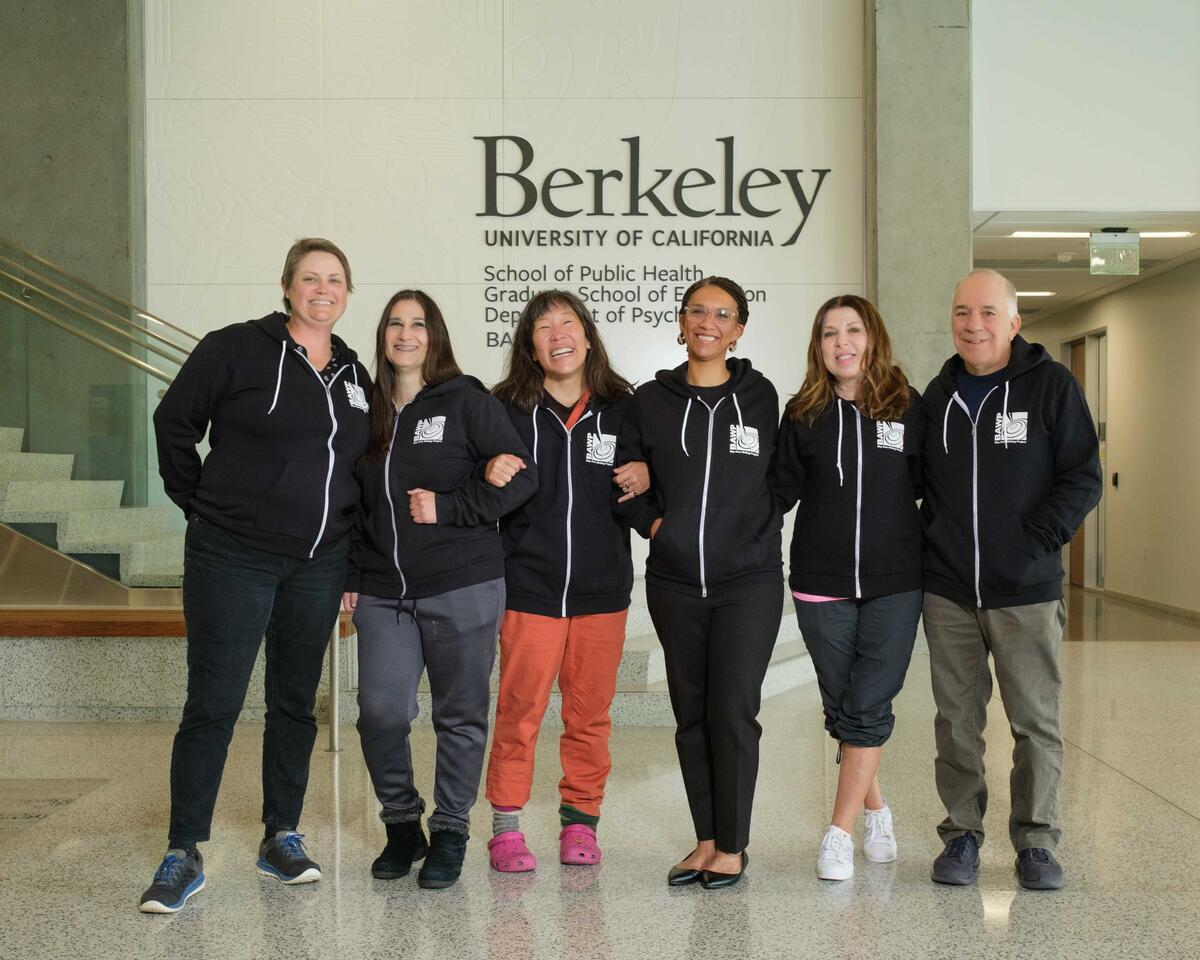 Director, The Bay Area Writing Project
The Bay Area Writing Project (BAWP) has been a professional home for Hillary since 2014. Much of her work since that time has focused on building teacher leadership and agency, creating rich opportunities for collaboration among educators, and coaching teachers to present on their own classroom practice. She believes that highlighting excellence in the teaching of writing supports more equitable educational outcomes for all students.
Hillary's varied work with BAWP has included leading the Invitational Summer Institute, coordinating Weekend Workshops, co-leading a teacher writing camp in Sweden, teaching Teen Writing Courses, and facilitating professional development workshops in Bay Area schools. She is currently Co-Director of the Teachers of Writing and Language Instruction Project (TWLIP), a federal grant-funded partnership with San Francisco Unified School District. Hillary's nearly 20 years of teaching experience in the East Bay include middle school, high school, and community college courses in history, English, and writing. She is also an adjunct professor of African American Studies and Ethnic Studies at the College of Alameda.
FACULTY ADVISOR, THE BAY AREA WRITING PROJECT
Jabari Mahiri, BAWP's Faculty Advisor and P.I., is a Professor of Language, Literacy, and Culture in the GSE and the inaugural holder of the Brinton Family Endowed Chair in Urban Teaching, He also is the Faculty Advisor and an instructor for the Leaders for Equity and Democracy EdD and the Principal Leadership Institute MA programs. Additionally, heCo-chairs the GSE's Committee on Academic Leadership for Professional and Public Programs. His latest book, Deconstructing Race, received the AESA Critics Choice Award (2018) and the Prose Award for Educational Theory (2018). Formerly, he taught English in Chicago Public Schools.
CO-DIRECTOR, THE BAY AREA WRITING PROJECT
In her 20+ years of teaching, Sharon Pollack has supported student writers from grades 7- community college. She started her Writing Project journey in 2012 with the Inland Area Writing Project in Southern California. In addition to her role as Summer Institute Director, she is working to plan and promote programs that support teachers as writers and has a passion for instructional coaching and mentoring BAWP workshop coaches. Sharon holds a Master's Degree in English Literature from Cal Poly Pomona and a Bachelor's Degree in English from Azusa Pacific University.
CO-DIRECTOR, THE BAY AREA WRITING PROJECT
Katherine Suyeyasu spent most of her 23 years as a teacher with 7th and 8th grade students in Oakland. She has also taught upper elementary and graduate school and worked as a school administrator. A teacher consultant for the Bay Area Writing Project since 2003, she has led professional development workshops, taught courses in BAWP's summer Open Programs, coached teacher presenters, and worked with youth in the Digital Storytelling and Young Writer's Camps. When Katherine is not working with BAWP, she does custodial work for her family's business.
ASSOCIATE DIRECTOR, PROFESSIONAL DEVELOPMENT
Rebekah Caplan, a former high school teacher and a language arts coordinator for OUSD, coordinates BAWP's professional development programs in collaboration with school districts requesting workshops and programs on the teaching and learning of writing. Prior to joining the BAWP Team, she served as a literacy specialist for the National Center on Education and the Economy. In this role, Rebekah led literacy workshops nationally for schools seeking guidance in standards-based reforms. Most recently, Rebekah developed a college- preparatory summer course curriculum and delivered instruction to high school students in Shanghai, China and at the American School of Kuwait as part of a collaborative project with Teachers College, Columbia University. 
ASSOCIATE DIRECTOR, PARTNERSHIPS
Stan Pesick taught 11th grade American History and 12th grade American Government/Economics courses in the Oakland Unified School District (OUSD), 1976 – 1994. Between 2001 and 2011, he co-directed OUSD's history/social studies department.  Between 2011 and 2014 he co-directed the Oakland Unified School District/Mills College History-English Language Arts (ELA) Collaborative on Writing the Argumentative Essay. Since 2014 he's worked as a curriculum consultant to the National Japanese American Historical Society and National Park Service. Between 2017 and 2020 he was co-principal investigator on a National Writing Project research program that developed materials to support students' civically engaged writing.
Program Manager
Tara enjoys working in education and finding ways to partner with teachers as they improve student achievement in the classroom. She holds a Master's degree in International Education from American University and a Bachelor's in Geography and Environmental Sciences from San Francisco State University.