Programs for BAWP Teacher Consultants
Unique programs designed to continue developing our BAWP Teacher Consultants.
Join an Inquiry Group this year
These are opportunities to connect with other teachers who are interested in sharing and exploring topics relevant to our work. Join one (or two!) today!
I love participating in BAWP's PCN, which is unlike any other PD I've experienced in my career as a teacher. Every TC has great insight and effective teaching practices to share with the group, whether they are the presenter or a participant. I can thank the PCN for providing a collaborative community for my professional growth; since participating in the PCN, I've gained the confidence and skills to present parts of my practice with my school community, the BAWP community, and beyond.

BAWP TC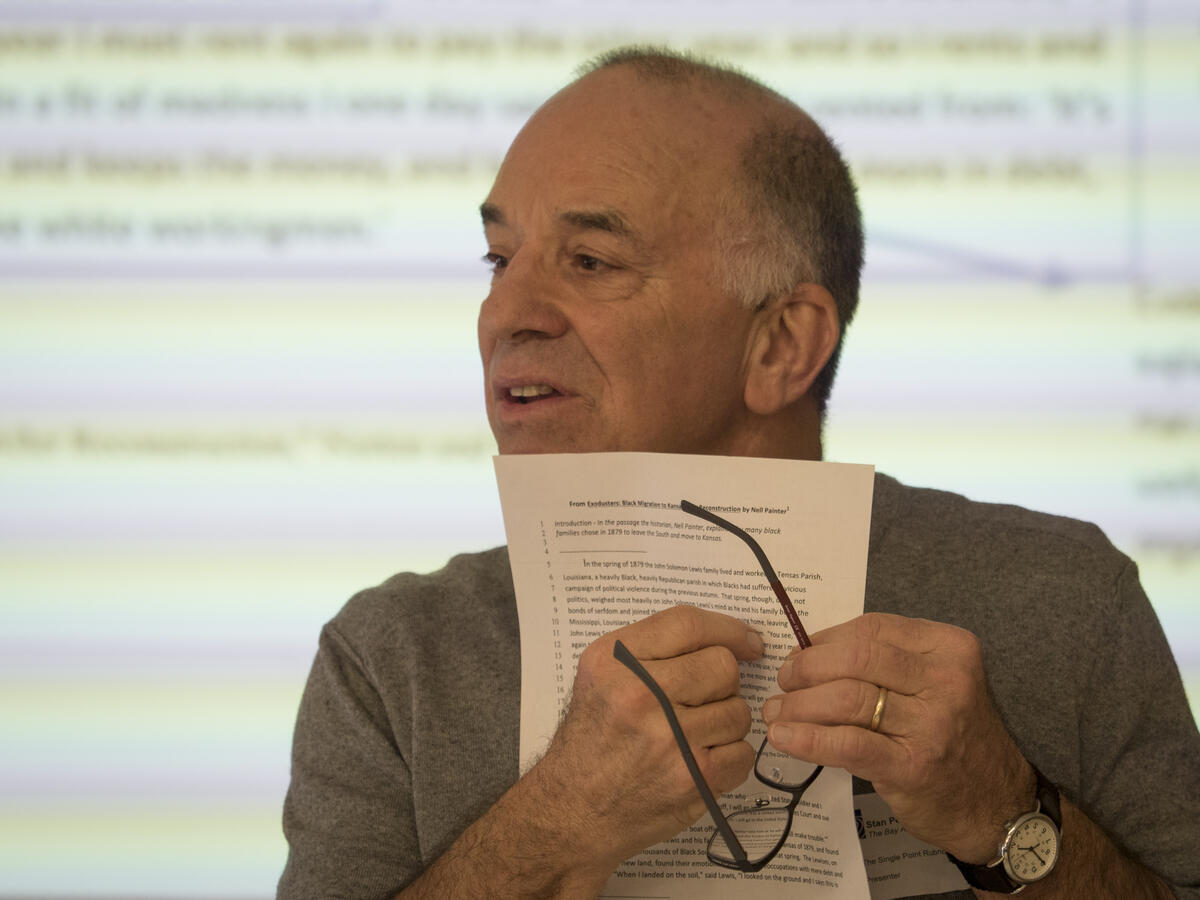 Professional Collaborators Network (PCN)
A place to improve your practice while you connect intellectually with your professional peers.
The PCN is a continuation of the professional support provided during the ISI. Participants volunteer to present a demo with an inquiry question about their practice so peers can respond to and support their work. TCs might revise the demo they presented in the ISI, try out a new presentation, or refine a workshop they've already developed and possibly delivered. Demos might be in preparation for an upcoming PD series, a weekend workshop, the annual BAWP Forum, or a state or national conference. Sometimes TCs facilitate a discussion around a compelling article or provocative instructional question. With current shifts to remote learning, TCs are especially hungry for input on their virtual teaching deliveries which might become timely workshops for wider audiences of educators.
Sometimes a teacher wants to talk about not only the challenges but the joys of teaching multilingual learners. I so appreciate how we have themes for each of our get-togethers, discuss current research, and share our practice. I was excited when the book we chose for reading, "Amplifying the Curriculum" came out. It was perfect timing for diving in with our book club approach. I appreciated applying readings to our different work contexts and learning from each other's experiences.

BAWP TC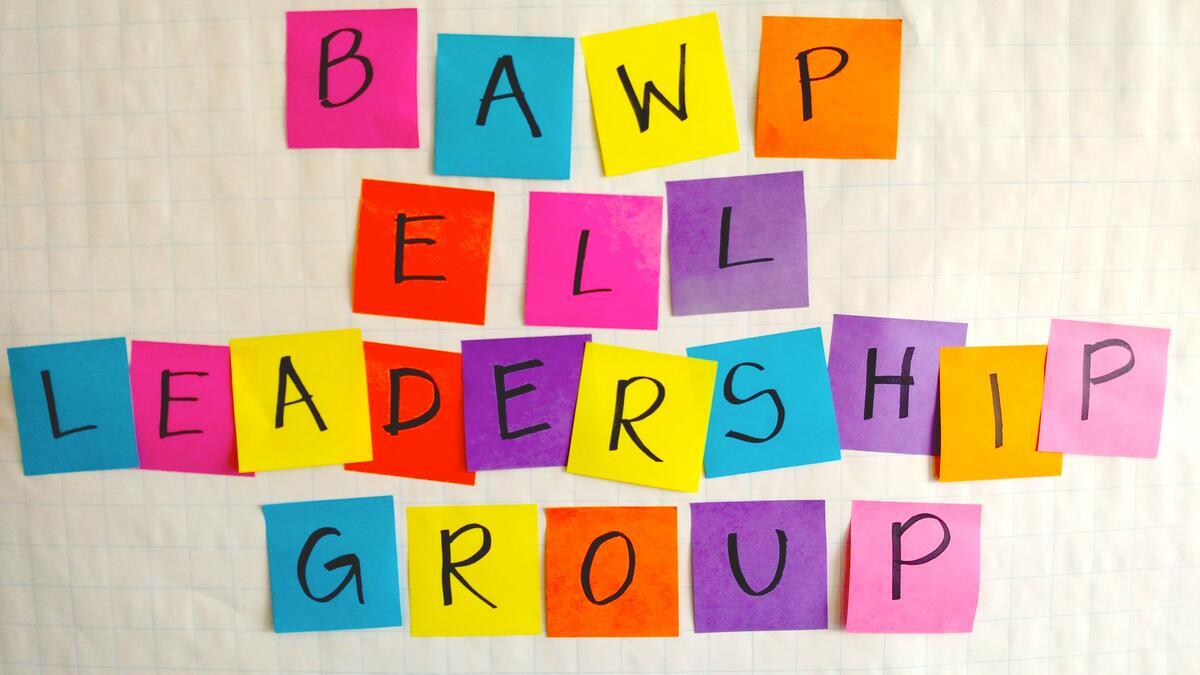 BAWP EL Inquiry Group
An opportunity to connect with other teachers who are interested in sharing and exploring current effective practices for teaching multilingual learners. 
The BAWP EL Group meets monthly to learn about language acquisition, share practices and dilemmas, and refine presentations that support multilingual learners. In 19-20, the study group pivoted with a focus on the unique challenges and joys of writing with Newcomers, and for the 20-21 year, we take on the specific challenges of distance learning and explore adjustments for teaching in virtual contexts. 
Consider joining this professional learning community to share your own insights, practices, and questions about language acquisition, learn from others who may have similar teaching experiences and questions, and contribute to BAWP's capacity to lead the work in addressing English learner challenges toward acquiring social and academic literacy.
History Genre Inquiry Group
This project grew out of a discussion of middle school and high school teachers associated with both the BAWP and UCHSSP of Berkeley. The discussion started around questions of student engagement, turned to the role of traditional academic writing in history, its strengths and limitations, and then, to how we might expand opportunities for students to work with the multiplicity of genres in which history might be presented. We also focused on the importance of then providing students the possibility of demonstrating their historical understandings in multiple genres.  In both contexts -  the encounter with and the presentation of historical interpretations - the genres included documentaries, graphic histories, poetry, photographic essays, music and multimedia presentations.
This group is open to BAWP TCs and the larger Bay Area teacher community.
Meetings TBD
Coaching for Equity Inquiry Group
The Coaching for Equity Inquiry Group is an opportunity to learn about best practices to center equity into our coaching and leading teacher spaces. We use a text based approach and also share/give feedback on each other's dilemmas. It is a space to improve our deep listening, work through dilemmas, and share questions about what coaching for equity looks like.
This inquiry group is open to BAWP TCs, as well as Bay Area teachers, administrators, coaches and department leads. 
First Thursday of the month from 4:00 pm - 5:30 pm
October 7, 2021
November 4, 2021
December 2, 2021
February 3, 2022
March 3, 2022
April 7, 2022
Contact bawp@berkeley.edu for more information
Mindfulness Practices for Educators
In this group, educators will have the opportunity to engage in mindfulness practices, such as stationary meditation, body scan, awareness of breath, and gentle movement. The focus of this group is teacher wellness. We will investigate how, through taking care of ourselves, we are also taking care of the young people we serve. There will be opportunities for journaling, sharing, and affirming our experiences as we continue to navigate teaching and learning during a pandemic.
This group is open to BAWP TCs and the larger Bay Area teacher community.
Meetings on Third Tuesday of the month from 4:30 pm - 5:30 pm. 
September 21,2021
October 19, 2021
November 16, 2021
December 14, 2021* (second Tuesday)
January 18, 2022
February 15, 2022
March 15, 2022
April 19, 2022
Contact bawp@berkeley.edu for more information